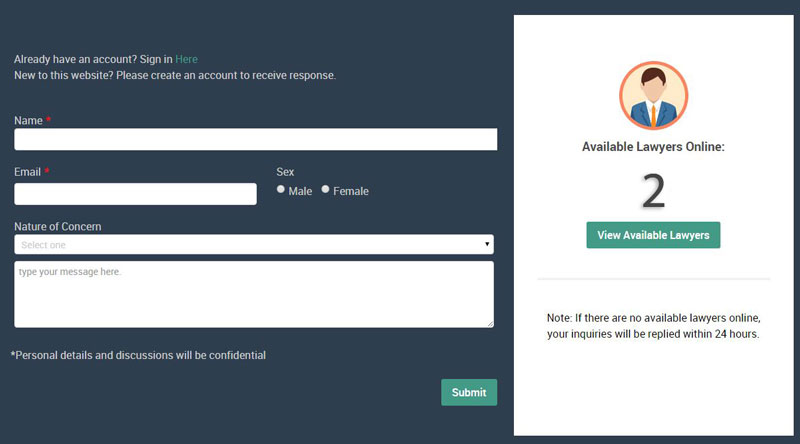 In April 2015, the Inter-Agency Council Against Trafficking (IACAT) through its Advocacy and Communications Committee (ADVOCOM) represented by the Commission on Filipinos Overseas (CFO) partnered with the Office of the Legal Aid of the Arellano Law Foundation (ALF) to provide online legal counseling.

The two parties announced that this will be done through a web application, Itanong mo kay Ato! and will also handle cases received through the 1343 Actionline against Human Trafficking. This 24/7 national hotline facility is dedicated to respond to reports of human trafficking and other related acts. It was operationalized in March 2011 under the supervision of CFO.
On 30 July 2015, in time for the observance of the World Day Against Trafficking, "Itanong mo kay Ato!" became fully operational. It can be accessed through the official page of the 1343 Actionline against Human Trafficking or through the direct weblinks, namely: http://www.1343actionline.ph, or http://onlinelegalcounseling.1343actionline.ph, respectively. Once accessed, the public has the options to avail of the live chat or send a message to the partner lawyers. Messages or live inquiries, whether coming here from the Philippines or outside the country, can be responded to by the partner lawyers on a 24/7 basis through their personal computers and smartphones. All information received through chatting or e-mails will be held with utmost confidence.
In the span of three (3) months, the partnership between CFO and ALF has resulted in the conduct of paralegal training for the case officers of 1343 Actionline and the handling of five (5) cases involving child trafficking, illegal recruitment and mail-order bride scheme. In addition, the partnership has transformed law interns of ALF into anti-trafficking advocates.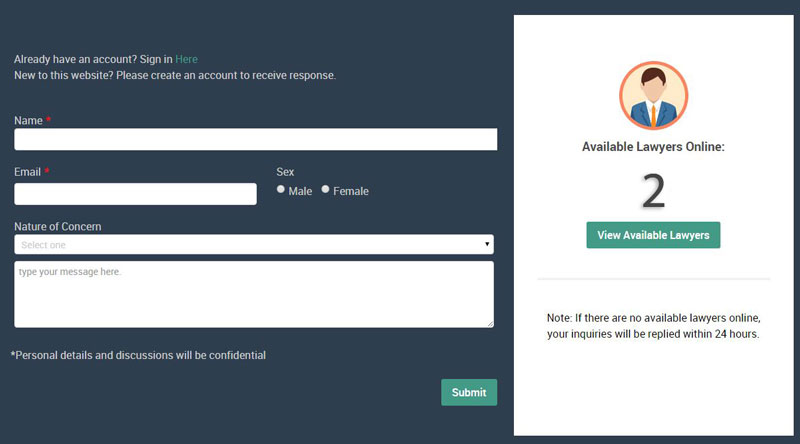 Itanong mo kay Ato! aims to directly provide online legal opinion, a means to reach out to Filipinos who cannot afford legal consultation, and an avenue to further reinforce the fight against human trafficking, illegal recruitment, mail-order bride scheme, organ trafficking, and other related acts.
In the Trafficking in Persons Report for 2015 by the US Department of State, the Philippines has retained its Tier 2 ranking in its efforts in the fight against human trafficking. The said report cited the country's increased law enforcement efforts, anti-trafficking interventions on disaster-affected areas, continued robust efforts of its prevention programs, among others.
With the recent approval of the Implementing Rules and Regulations (IRR) of the Republic Act 9208 as amended by the Republic Act 10364, the IACAT calls for its full implementation. The CFO as the lead agency of the IACAT-ADVOCOM would further enhance cooperation and partnership with various sectors through the Private-Public Partnership agenda of the government which is also in line with the Council's core message, "Laban Kontra Human Trafficking, Laban Nating Lahat".
Submitted by: Commission on Filipinos Overseas (www.cfo.gov.ph)
Submitted on: 30 July 2015
Contact Persons:
Ms. Janet Ramos - (02) 552-4744 / This email address is being protected from spambots. You need JavaScript enabled to view it.
Mr. Romeo Ramirez - (02) 552-4713 / This email address is being protected from spambots. You need JavaScript enabled to view it.